Sterling Silver Barnacle Brooch // Hand Crafted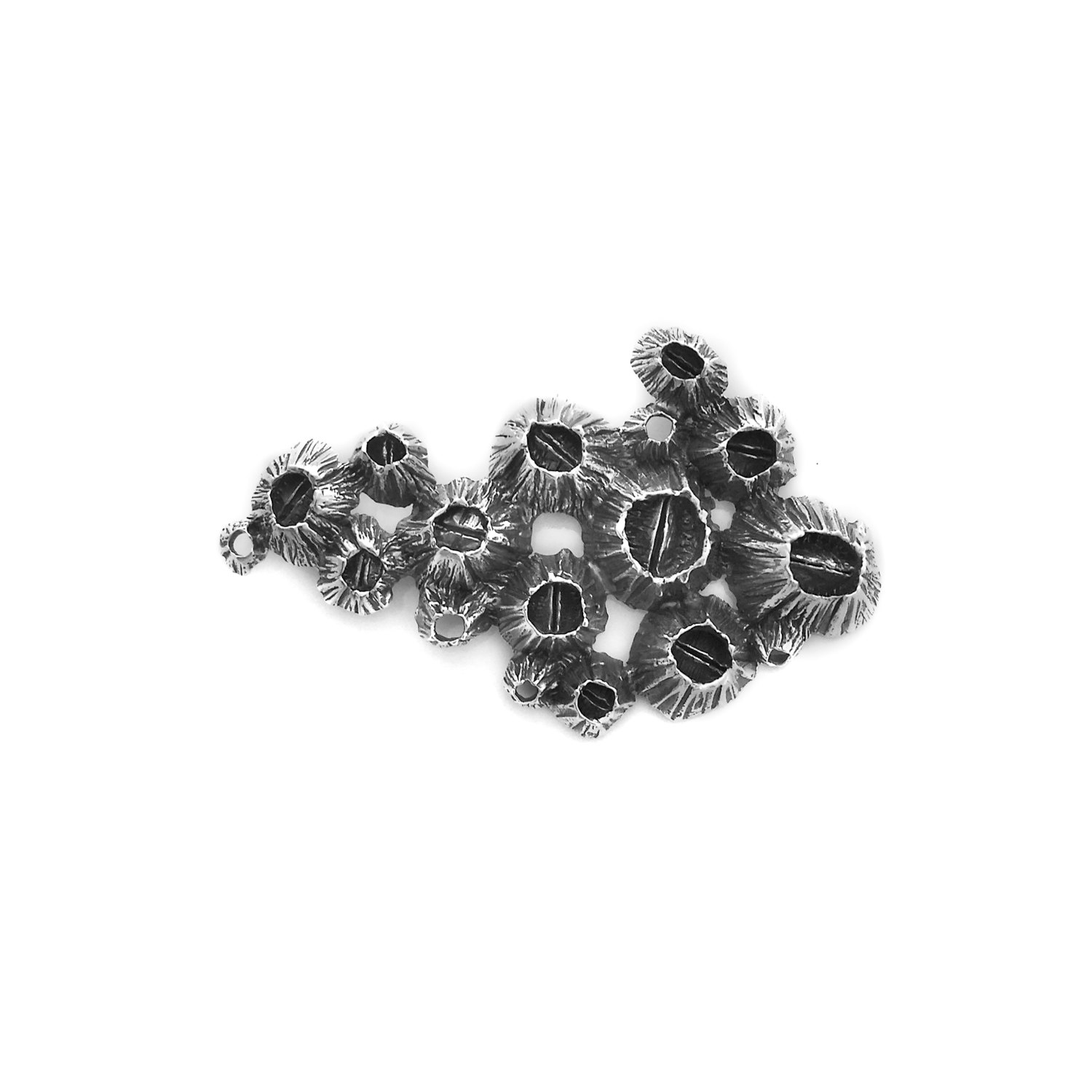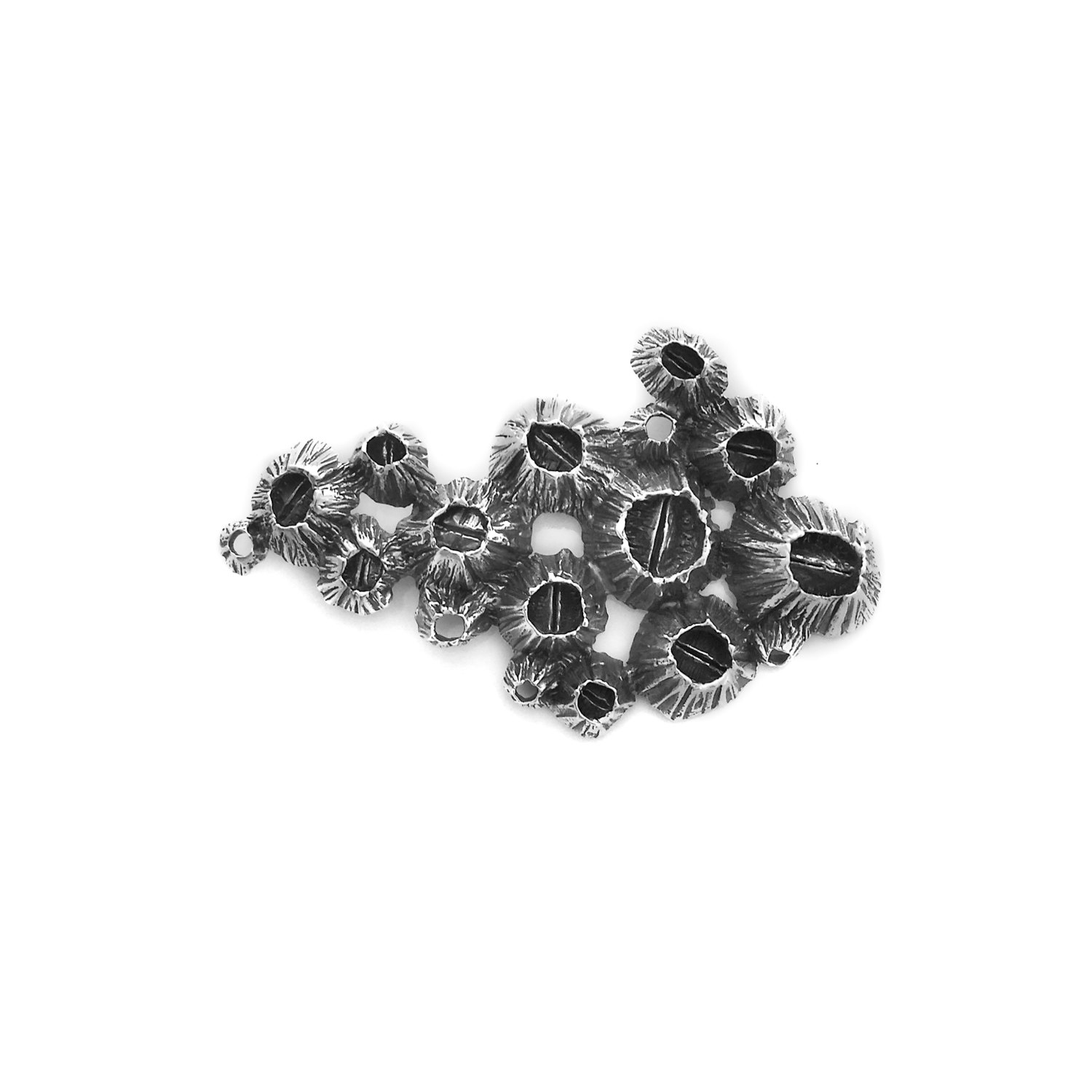 Sterling Silver Barnacle Brooch // Hand Crafted
Bring the mystery and power of the ocean with you everywhere you go with this hand designed, carved, cast and finished barnacle brooch. Growing up on the coast of New England I have always had an extremely powerful connection with the sea. This brooch is part of a series of wearable pieces I make called 'Crustacea Cirripedia' that draws inspiration from those small inhabitants of the intertidal zone, the barnacles.

Barnacles build their homes of calcium carbonate to withstand drastic changes in temperature, humidity and physical agitation. I create the Crustacea Cirripedia series in order to pay homage to their solidarity and to draw strength from their sheer will to live.

Scientifically we know more about the surface of the moon than we know of the sea and I think it is that mystery just adds the beauty and intrigue. It is a world full of life, and my by wearing my work you are celebrating that life and supporting one lucky man to do what he loves.

Contact me for custom orders made of gold or set with diamonds and gemstones.